---
---
*MULTI MINERAL is a supplement that was scientifically formulated to provide an ideal balance of highly-absorbed minerals, coupled with the benefits of betaine HCl. This blend was designed to aid digestion and improve the absorption of vitamins and minerals. MULTI MINERAL is designed to achieve optimal ratios of mineral amino acid, which helps the body maintain mineral balance and avoid competition between minerals during absorption.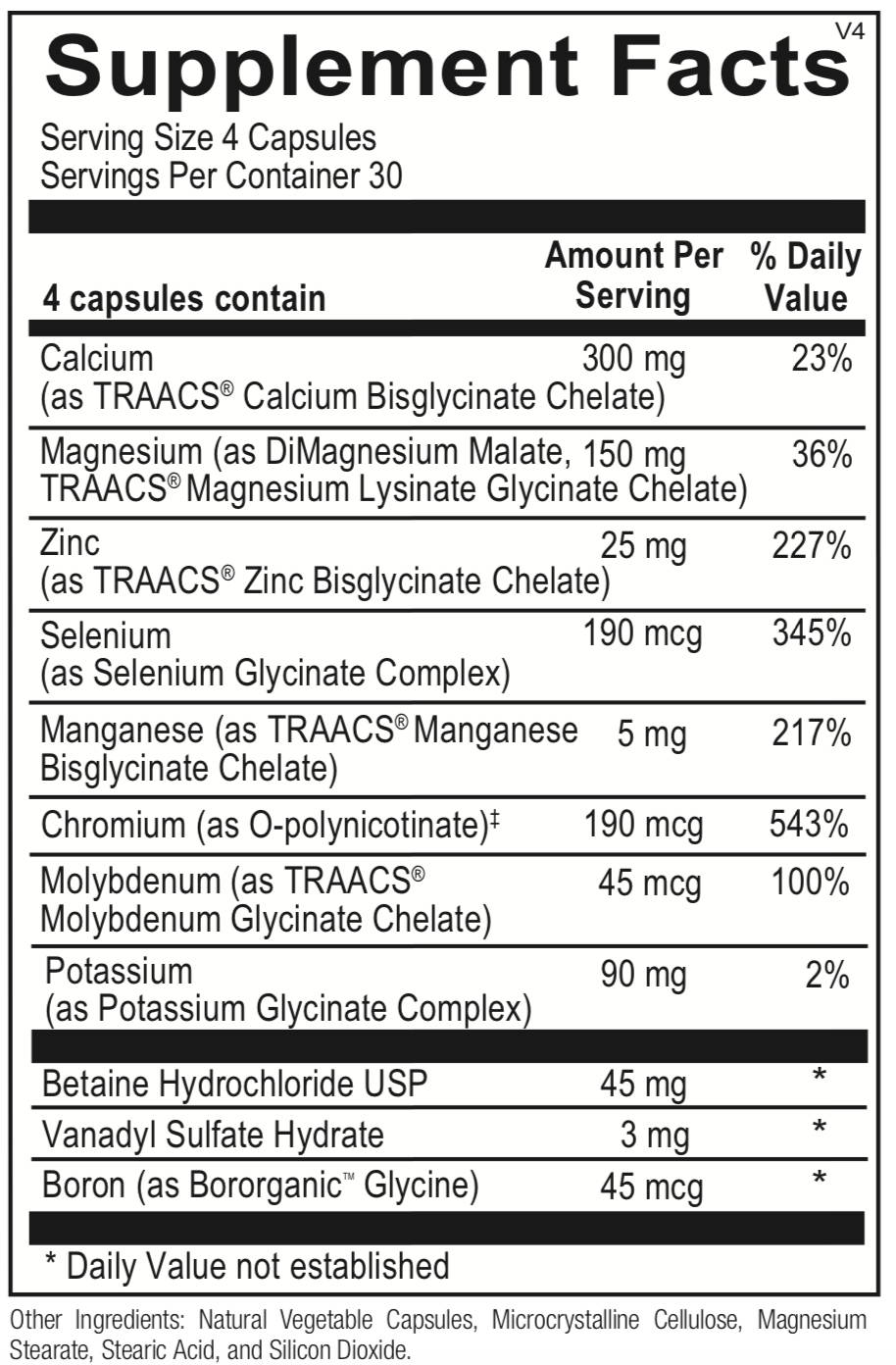 Benefits
• Active Ingredients that Provides Broad Spectrum Mineral Support for a Variety of Protocols
• Active Ingredients that Improve Any Bone-Building Protocol
• Active Ingredients that Improves Skeletal Strength and Promotes Healthy Bone Density
Usage
Suggested Use: As a dietary supplement, take four (4) veggie capsule with 8-12 fl oz of water. Preferably taken with a meal.
*Recent scientific studies have proven that mineral levels play an essential role in supporting optimal health by supporting bone, muscle and cardiovascular health. The majority of people struggle to consume the perfect variety of minerals through their daily diets and maintain mineral balance. Supplementation of a high quality daily Multimineral may provide benefit for those wishing to achieve or boost their daily intake of important macro and trace minerals. That's why we created MULTI MINERAL!
---