---
---
*DAILY GREENS provides beneficial nutrients from berries, fruits, vegetables and greens to support a healthy diet. Included is a "super-food" blend containing additional phytonutrients and micronutrients to help boost energy levels. This complete formula helps to build antioxidant reserves and protect the body from free radical damage. DAILY GREENS comes in a gluten-free and dairy-free capsule form.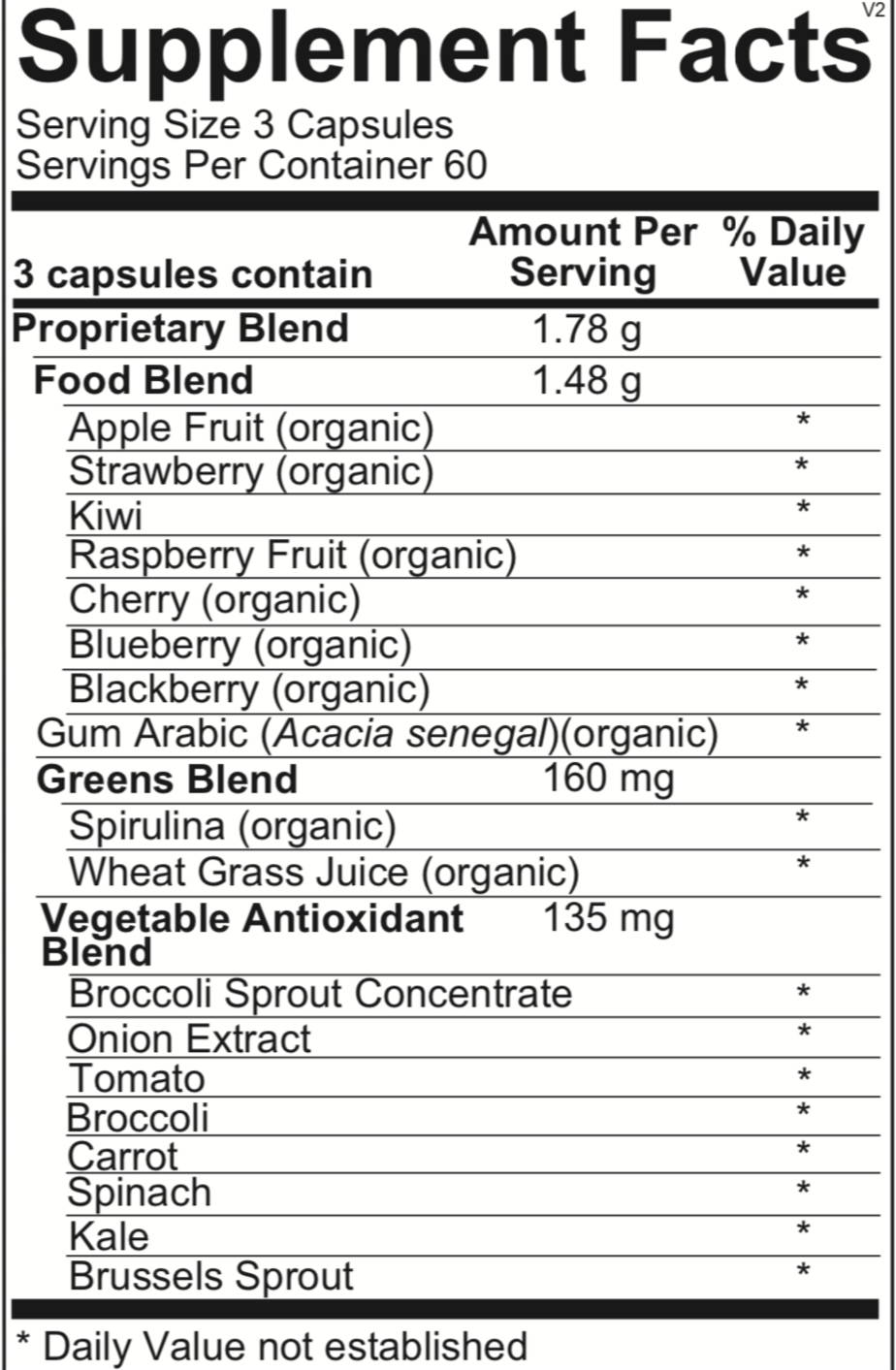 Benefits
• Active Ingredients that Improves Full Spectrum, Nutrient-Dense Super-foods and Fiber
• Includes Concentrated Berries, Fruits, Vegetables and Greens
• Active Ingredients that Improves Cellular and Liver Detoxification
• Active Ingredients that Promotes Optimal pH Levels in the Body
Usage
Suggested Use: As a dietary supplement, take three (3) veggie capsule with 8-12 fl oz of water. Preferably taken with a meal.
The busyness of daily life often leaves little time for a balanced nutrition. The average American diet frequently revolves around modern conveniences, even fast food. Few individuals receive the antioxidant benefits of fresh fruit and vegetables in their daily diet. That's why we developed DAILY GREENS. It is formulated for excellent pH and fiber values, but also serves as a high ORAC (oxygen radical absorbance capacity) blend. DAILY GREENS helps to overcome diets lacking in the recommended fruits and vegetables a day.
---