*COLLAGEN is a protein made up of amino-acids: glycine, proline, hydroxyproline, and arginine, all of which help our body's connective tissue, skin, hair, and nails stay as healthy as possible. COLLAGEN protects and promotes connective tissue biosynthesis, cartilage, tendon, ligament and fascia self-repair, including joint lubrication. It also supports overall skin health and can even help combat the effects of aging.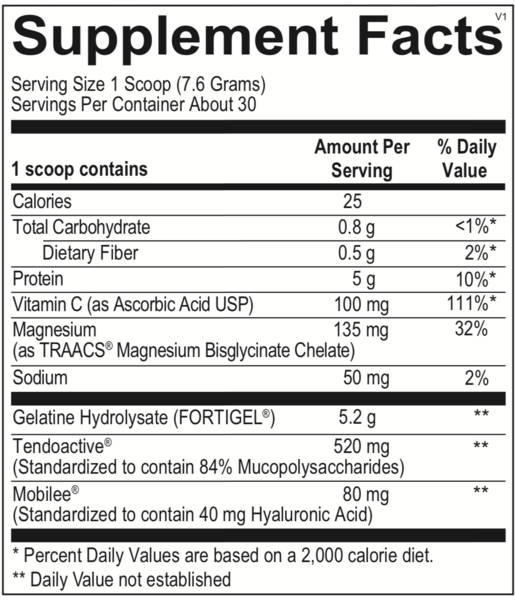 Benefits
A
ctive Ingredients that Improves and Promotes Connective Tissue Biosynthesis
• Active Ingredients that Support the Body's Processes of Cartilage, Tendon, Ligament and Fascia Self-Repair
• Active Ingredients that Improve Joint Lubrication, Joint Cushioning, and Normal Connective Tissue Inflammatory Response
• Active Ingredients that Improve Normal Rejuvenation of Healthy Hair, Skin and Nails
S

uggested Use: As a dietary supplement, take one (1) scoop with 8-12 fl oz of water. Preferably taken with a meal.